One of the surprises that came with buying our home was when we discovered there was no insulation in the walls of the house. Although it has a solid brick exterior, we were worried about how the lack of insulation would impact our home heating costs over the winter.
We got some quotes on getting the insulation blown in and were then surprised by the costs. Spending almost $3K was not part of our home renovation budget and we wondered if the energy savings would ever pay off if we only stay in the house for 5-10 years.
We were able to work out a deal with an insulation professional to get it done for a much more reasonable price if we did some of the work ourselves, so we went for it.
Because of the brick exterior, our option for getting the insulation blown in was to drill holes on the interior of the house between every stud on exterior walls. The bit we used was a 2-inch carbide hole saw bit and Chris went to town turning out walls into swiss cheese. Actually, it wasn't as bad as I thought it would be. The holes were drilled towards the top of the wall for the majority of the studs. He had to drill holes closer the the bottom of the wall where there were windows.
Chris working hard, drilling the holes.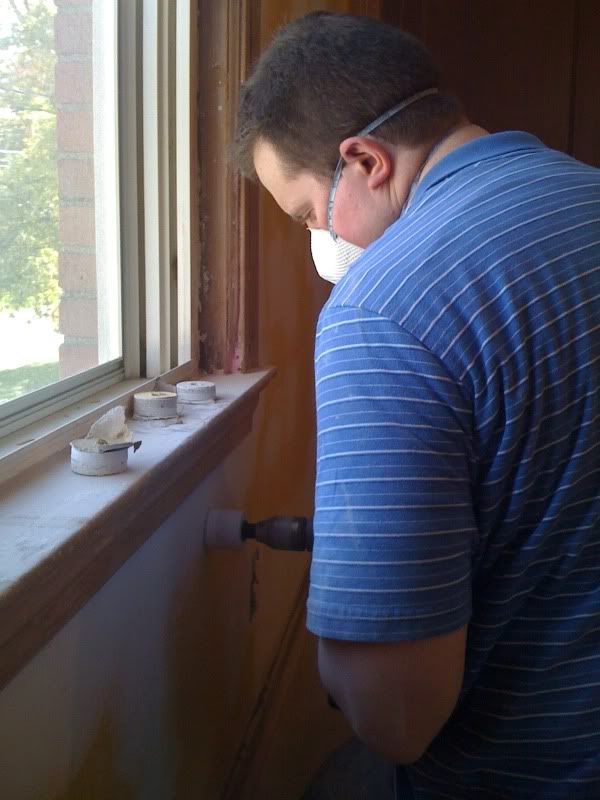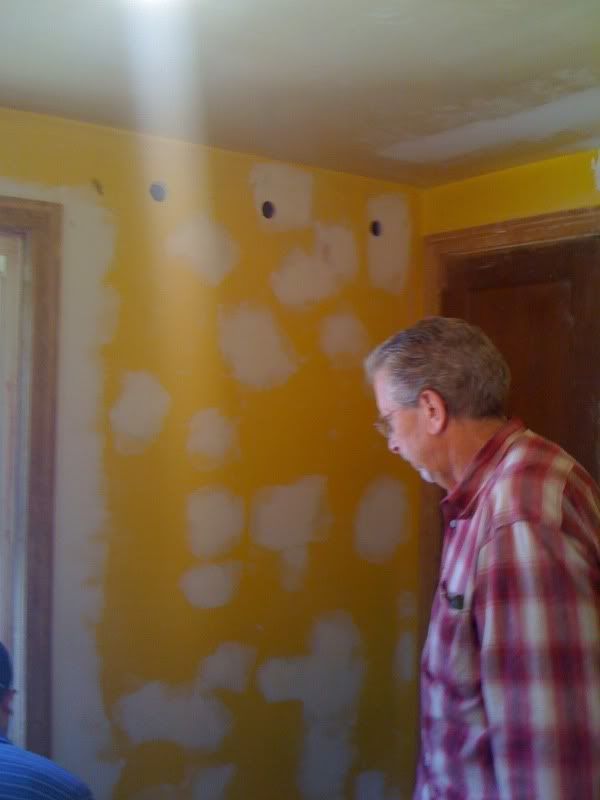 Holes at the top.

Holes in the master bedroom.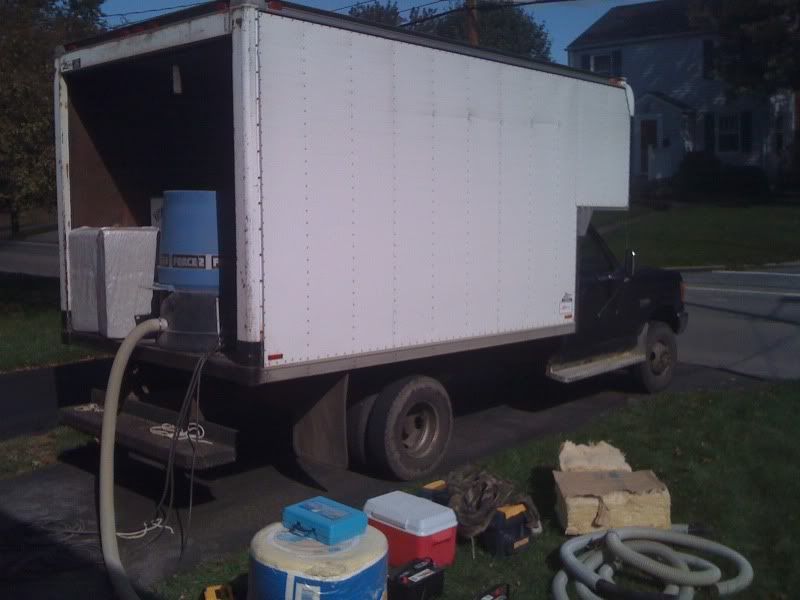 This is the big truck in our driveway. This housed the bags of insulation and the machine that fed the hose.
Blowing in the insulation.
Holes after they are filled and plugged.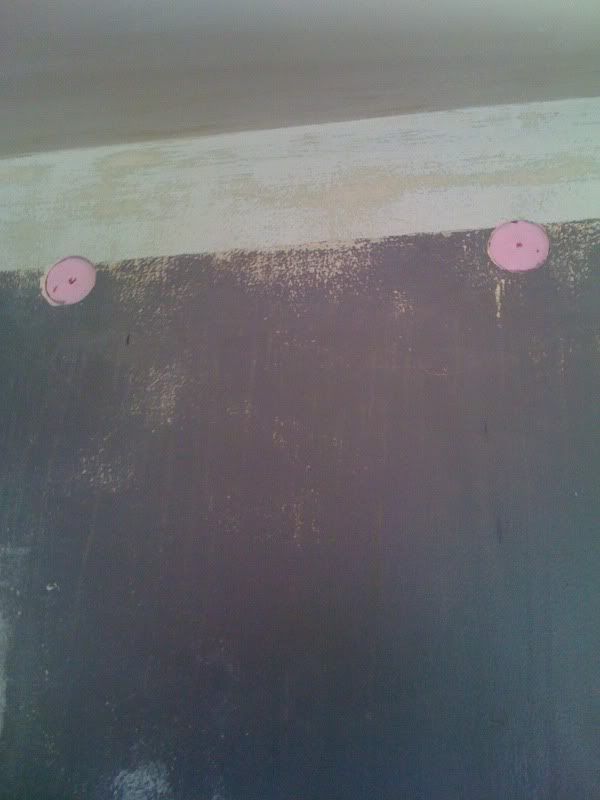 The plugs were made from a sheet of insulation board. They used a hole saw bit slightly larger than the size of the hole to make sure they were a snug fit. The plugs were wedged in and recessed by 1/8" or 1/4"
I didn't go around and count the holes, but I'm guessing there are about 100 - 125 throughout the house. And I will admit to feeling terrified over the thought of drilling that many 2" holes in the walls. I guess it's not as bad as I thought it would be, but it's going to take some work to make the holes disappear.
We spent about two hours last night filling them with drywall compound. Since the holes are so big, it will probably be a couple of days before they are dry and ready for the next coat. We are hoping two or three coats does the trick.
Insulating the house puts us one step closer to painting (and I've been dying to paint since we first looked at this place!) This week's plan is to finish hiding the holes and getting the remainder of the walls prepped for priming. I can't tell you how much I'm looking forward to getting rid of the yellow, orange and blue walls!