The last few months have brought some first, paid cakes for my sister and I. We have been making cakes for a few years now, mostly for our nieces' and nephews' birthdays, family events and church functions. Through a few referrals, we've been approached to make cakes for a baby shower, a wedding and a first birthday party.
Last weekend, we baked and decorated the wedding cake and it turned out looking great. (I was told it tasted good, too!)
The couple wanted a simple, fondant covered cake with purple ribbons. They wanted it to look similar to the card box they made and they gave use some artificial flowers and petals to use for the display.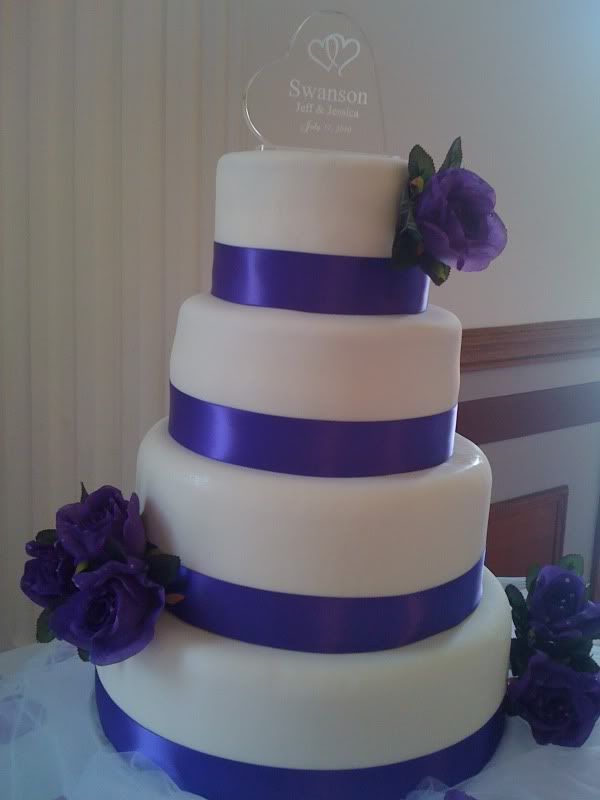 Their cake topper was simple and elegant and a simple cake design complimented it nicely.
The baby shower was back in June and, for the cake, we were just told "it's going to be a boy, so put some blue on it." He had some fun with it.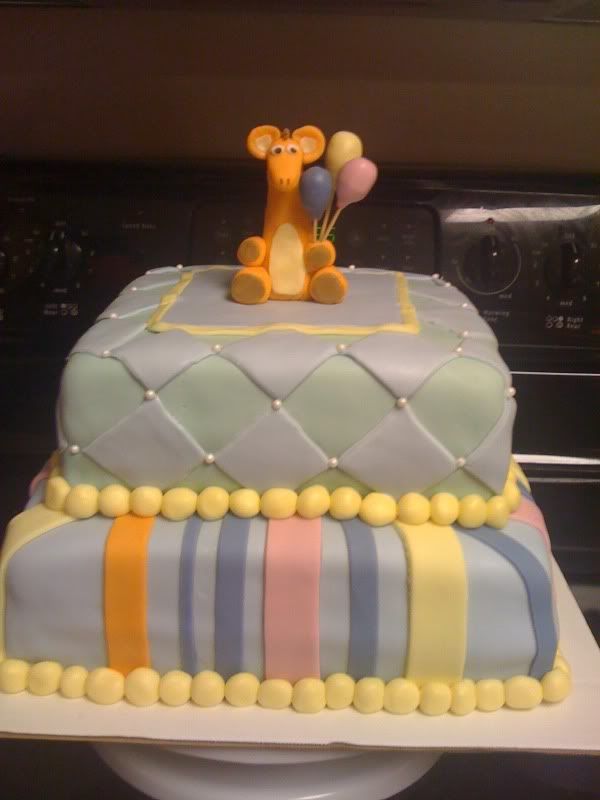 The giraffe was modeled from fondant mixed with tylose powder. (a hardening agent)
We also made some iPhone app cupcakes for our oldest sister's May birthday. She was attending a meeting for app developers on the day of her birthday and made the request for these. Some of the cupcakes were custom made for apps designed by those in attendance. They were a big hit!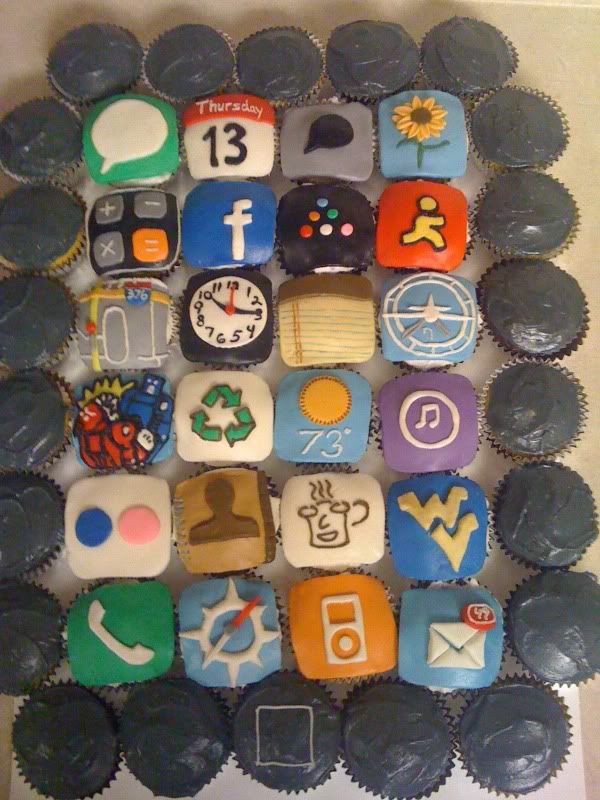 And I made some floral-themed, fondant-covered cupcakes for Mother's Day.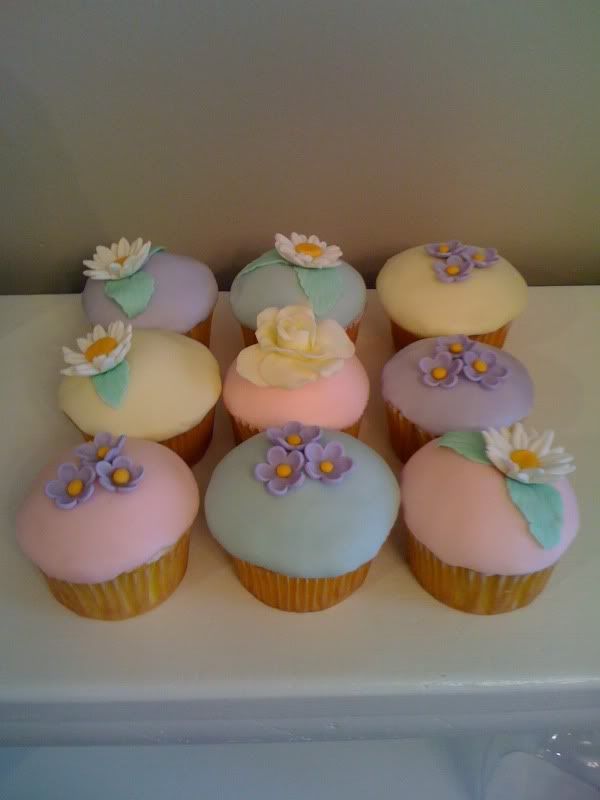 I'm really excited about the recent business. We've been wanting to make a cake business/home bakery official for a while and are in the process of making that happen. I've been thinking of some potential business names and brainstorming some ideas for marketing our services. The pieces are falling into place! :-)